By Alex Arsenych Yaaaasss hunni – the third season of Queer Eye airs tomorrow, and we're already living for the heart-wrenching trailer. Based off...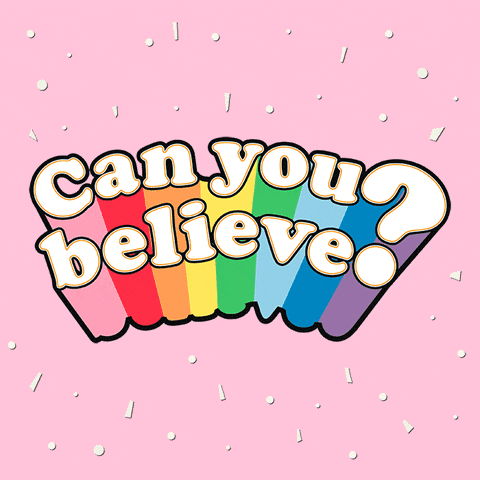 By Alex Arsenych
Yaaaasss hunni – the third season of Queer Eye airs tomorrow, and we're already living for the heart-wrenching trailer.
Based off the trailer it looks like the latest season of the popular show will bring on a lot of new firsts: like the makeover of a couple, and a young lesbian. The new clientele for the Fab Five to inspire and recreate is unlike whatever we have seen before.
Without doubt, this new season will bring on the warm and fuzzy feelings we desperately crave, as the school semester wraps up. Though it's easy to get wrapped up in the dynamic personalities of Bobby Berk, Karamo Brown, Tan France, Antoni Porowski, and Jonathan Van Ness — and the show's heart-warming and positive message of loving yourself — it is important to look into what the show has brought on for both the LGBTQ+ community and mainstream media.
Queer Eye is a reboot of the (surprisingly) popular show, Queer Eye for the Straight Guy. When it aired in July 2003, it exceeded expectations and quickly became the highest rated program in Bravo's short-running history.
The formula for the original show is quite simple: five gay men (or the Fab Five as cheekily coined) make over cisgender heterosexual men in every possible way imaginable: fashion, grooming, interior design, food, wine and more. Carson Kressley, Ted Allen, Kyan Douglas, Thom Filicia and Jai Rodriguez won over the hearts of a predominately heteronormative media and audience.
Queer Eye for the Straight Guy fought for tolerance, and LGBTQ+ visibility in mainstream media. Even though sitcoms like Ellen, and Will and Grace dominated mainstream media, and Showtime's Queer as Folk provided a vast spectrum of personalities within the same sexual identity, none of these characters were real people. Queer Eye for the Straight Guy showed that, even if it was a homogenized, predominately white-washed representation, they were real role models for the LGBTQ+ community.
Now, fast forward 15 years to 2018: the new Fab Five take over Netflix by storm with the promise that they're here to fight for acceptance.
Diving headfirst into America's Deep South for the first two seasons, the Fab Five dealt with a variety of characters in order to fit that message. Aside from makeovers, they have meaningful conversations with everyone who come on their show. Though occasionally forced by the Netflix producers — with "Dega Don't" being the first example that comes to mind — they touch on topics that need to be further discussed in everyday society. 
For instance, they have touched on the tense relationship between the LGBTQ+ community and the Christian faith in episodes like "Camp Rules" and "God Bless Gay". They've touched on the Black Lives Matter movement and police brutality in "Dega Don't"; and explored the hardships transgender folks have to put up with in "Sky's the Limit".
Though this is inherently a makeover show, the conversations are what the audience really look forward to, especially since they come across as truly genuine.
However, while Queer Eye was even more progressive than the original, the show was criticized for its lack of diversity within the Fab Five.
"While it's never good practice to assume someone's identity, positioning five cisgender gay men as the standard-bearers of queerness in 2018 is regressive and reductive," wrote Jude Dry in a 2018 article for IndieWire.  "Netflix couldn't find a transgender guy with a flair for pattern mixing and bow ties? Or a butch lesbian contractor to do the heavy lifting on the home makeovers? How about a non-binary person who pairs fabulous heels with their five o'clock shadow?"
Nevertheless, the unique personalities of the Fab Five should remind viewers of the variety of identities within the same sexual orientation. "Not to say it's a perfect representation, but I think in general [they] act as a really good reminder of how different you can represent within one concept or one identity," said Rosalie Toro, 21, Resource and Events Assistant and Social Media Coordinator for Humber's LGBTQ+ Resource Centers.
"You look at Tan and Jonathan, who are more effeminate but in different ways," continued Toro. "Tan is very sleek and streamlined, and Jonathan's like: 'I have a beard, I'm wearing a crop top, my hair is long and I'm wearing a bun, and YAS HUNNI.' Like it's such different representations of one concept."
Matthew Travill, 28, Acting Coordinator of Diversity and Inclusion Initiatives at Humber's LGBTQ+ Resource Centres, brings up the solid point that Poworski represents a straight-passing gay man, which is not often portrayed in mainstream media. For Travill – though representation as a gay white man is "the most overrepresented of them all" – Porowski is relatable.
It took a while for Travill to get into Queer Eye, namely because he thought he was going to be inundated with stereotypically casted gay men, going into peoples lives just to make someone pretty.
"It seemed so overproduced," said Travill. "I remember it was Season 1 Episode 1, and they all get out of this truck and have zoomed-in shots of each of them. Jonathan is whipping his hair, and I was like 'what is this show?'"
But, when he delved into it further, Travill realized that Queer Eye is so much more than gay men making over other people.
"It was such a switch from what I expected with a reality TV show, and I think it had less to do with the people being gay helping those who weren't," said Travill. "It was more about the kindness."
The Fab Five truly promote self-love, self-care, and acceptance to each of the people they make over on the show, which is something that the world kind of needs to see right now.
With the newest season now out on Netflix, how will the Fab Five continue to fight for acceptance? Though the show tackles prevalent social issues within society, and brings on discussion that needs to be brought forward, it is ultimately not the goal of the show. The goal is to have more people accept others for who they truly are.
"Here are these five, great, really loveable guys, and we're going to have some amazing conversations with some people who deserve that attention," said Toro. "You're probably going to fall in love with them a little bit, and maybe that is going to open your eyes to say that 'gay people aren't that bad'."
"And that's a win, right?"
*All opinions expressed about the show are personal views of those speaking, and by no means reflect Humber's LGBTQ+ Resource Centers or the LGBTQ+ community as a whole. Quotations have been edited for clarity.